Good Afternoon From A Warm & Sunny South Coast!
Cheese & Wine or Wine & Cheese? Whichever way you look/ drink it they work together perfectly like a symphony orchestra or a Ferrari engine. Since the earliest years of cheese & wine they have been paired together like best friends but what truly makes them work together? Well stripping wine back to the grape gives you the answer, because grapes are sweet & cheese is salty you have the Sweet/ Savoury combination that works well on your palate. This means that the grape cuts through the cheese & the cheese through the grape to make a wondrous explosion of flavour in the mouth. But I don't know what Wines & Cheeses work well together? Well do not fear because only this week a wonderful diagram featured on @CaraMiaSG3  Twitter Page who in turn follows lots of people who are involved in the wine industry in the UK/ USA, so this comes courtesy of Cara.
This very helpful & informative pairing guide will help everyone from beginners to established wine fanatics. So with the sun shining bright and the weekend fast approaching go to your nearest cheesemonger & wine seller for the ultimate summers feast. I would just add that if you love Champagne then you must try it with a Silton or creamy blue cheese for the most luxurious & indulgent taste and it also gives you the ability to showboat!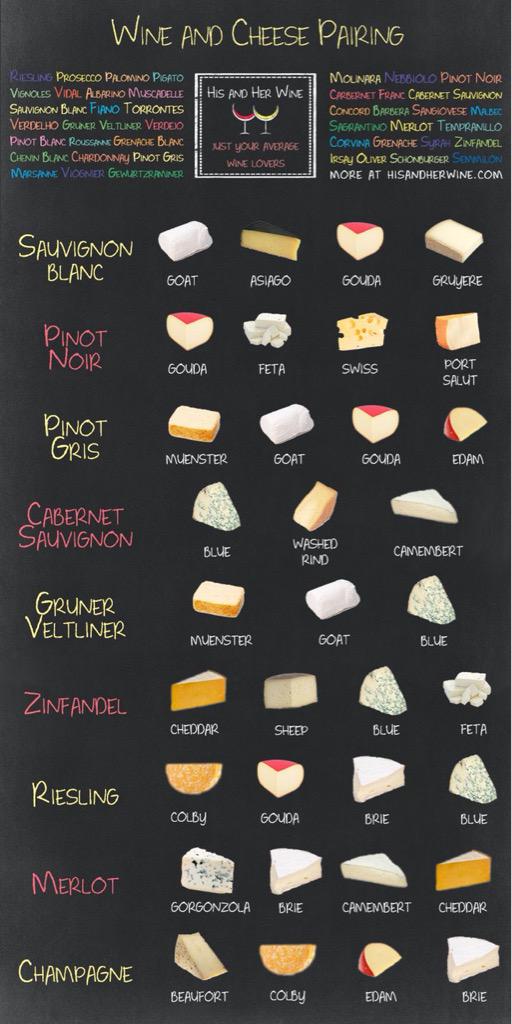 Have a lovely weekend!
The Cheesy1